Partner With Us in
Saving the Planet
The projects of EmberClear are often developed through joint ventures and multi-owner entities. We believe joint ventures are a well-established vehicle for blending our development expertise and local knowledge with the capital resources of our partners.
Our partners include public and private funds, strategic energy companies, and high-net-worth individuals. We are currently developing three energy projects with our partners that equal to over $3 billion in capitalization.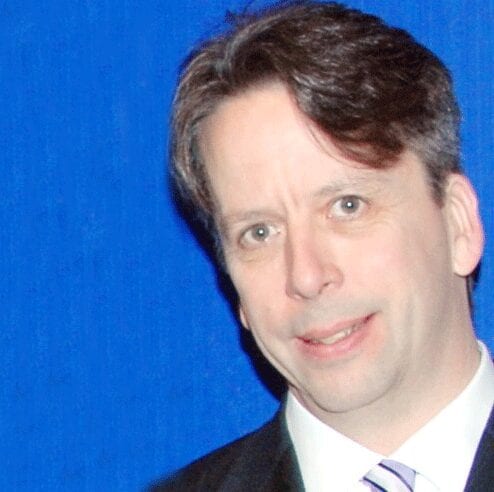 For more than 25 years, Mr. Anderson has been building various private and public companies. He helped raise tens of millions through public offerings, which he invested in emerging businesses.
Some of Mr. Anderson's early venture companies enjoyed valuations of well above $200 million. He cofounded Bison Resources Ltd., a public junior oil company, and served its board until it was sold to Mission Oil & Gas Inc. Centricity, another venture he founded with a $25,000 seed capital, touched $1 billion in market cap.
In 2003, Mr. Anderson acquired Immersive Media Corporation and launched it as a public company at the Toronto Venture Exchange. Seven years later, Mr. Anderson successfully led the acquisition of Future Fuels, a US-based energy development company. This led to him forming EmberClear.
Under Mr. Anderson's leadership, EmberClear raised and invested tens of millions in energy assets in North America through joint ventures. In 2012, Immersive Media became a separate company, and it was ultimately sold in 2015 for $100 million.
In 2016, Mr. Anderson led a group of private investors to reorganize EmberClear as a private company. He helped streamline our operations and develop the organization's coal assets.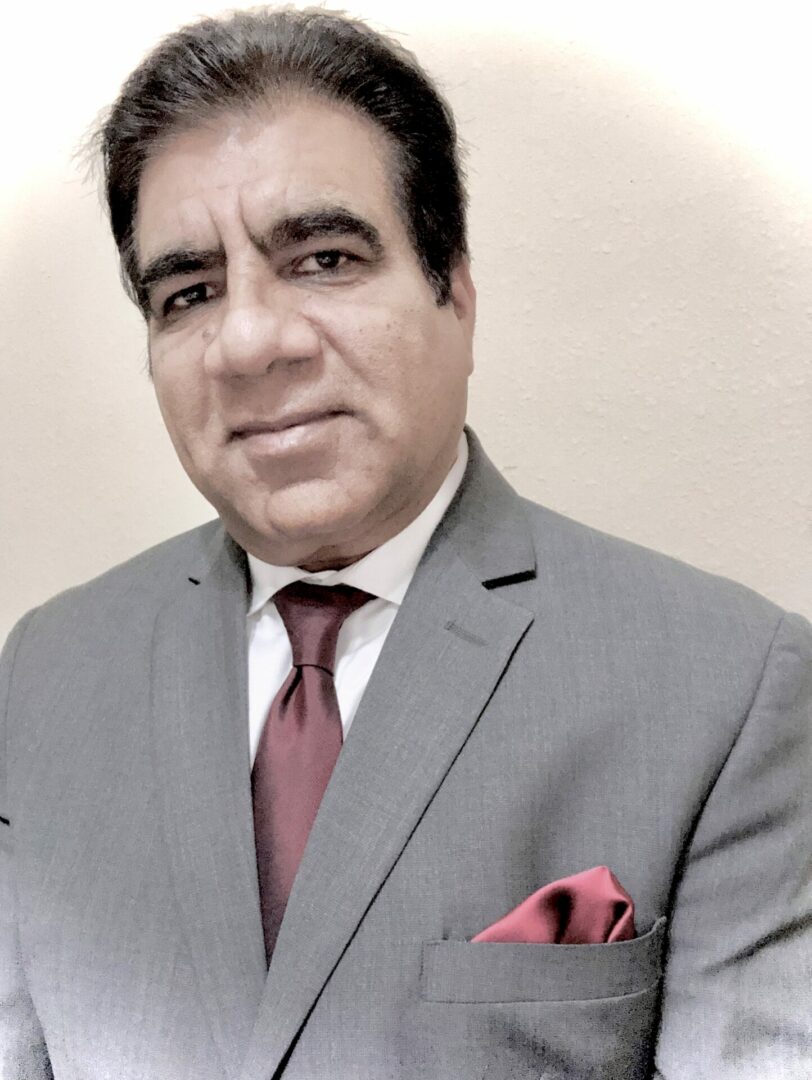 Mr. Suri's experience includes public offerings, project finance, deal structuring, and strategic planning. His career in the energy industry started in 1995 with the Mobil Corporation. Over the next 10 years, Mr. Suri led several challenging projects working for premier North American energy companies.
At Encana, Mr. Suri led due diligence teams to acquire natural gas assets in the Gulf Coast. At Harvest Natural Resources, he helped negotiate with the Venezuelan government to acquire oil concessions. He also supported the development of wind energy, gasification, and an LNG terminal at DKRW Energy.
Mr. Suri founded Future Fuels in 2006 to build a technology and licensing business with China's largest power company, the China Huaneng Group. He acquired and developed coal assets in the Appalachian region and in Eastern Europe.
Following Future Fuels' merger, Mr. Suri became the president of EmberClear in 2010. In response to a severe global commodity meltdown, Mr. Suri successfully helped EmberClear reorganize as a private company in 2016. We then moved our offices to Houston, TX. EmberClear is managing energy development assets of over $3 billion under its new ownership.
Mr. Suri is a certified public accountant, and he earned his Master's degree in Taxation from the American University in 1998. He also secured an MBA at Duke University as a Fuqua Scholar in 2004.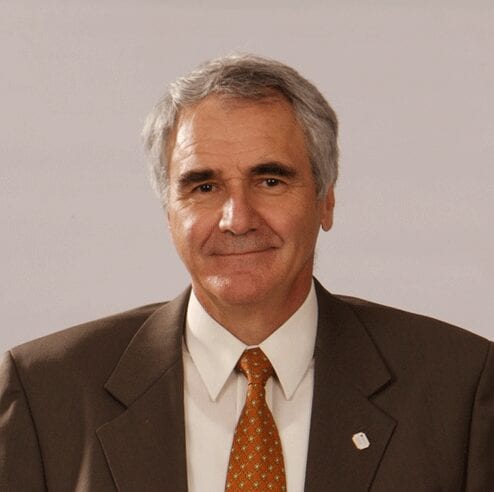 Mr. Palumbo brings over 30 years of technical know-how, strategic planning and proven leadership experience to the organization. As an investor, Mr. Palumbo has successfully developed early stage ventures in both the public and private sectors. He has secured and defended regulatory approvals on energy projects throughout the country and abroad.
He has overseen designs and permitting of numerous coal, gas and alternative energy power plants in the Northeast and Gulf Coast regions. In 1986, Mr. Palumbo co-founded Quad 3 Engineering Group, a premier architectural & engineering company in the Northeast. James remained President of Quad 3 Group until he joined EmberClear in 2008.
As part of an innovation group at General Electric, he helped improve GE's turbine and alternative fuels technologies. As Chief Engineer of Pennsylvania Gas and Water Company, he was responsible for the infrastructure and delivery of utility services to 120,000 customers. James also developed alternative fuels concepts for the Institute of Gas Technology and published several papers. James is one of the early architects of efficient Anthracite combustion technologies.
Mr. Palumbo is registered as a professional engineer in five states. He attended the University of Scranton and earned his B.S. in Engineering at the University of Cincinnati.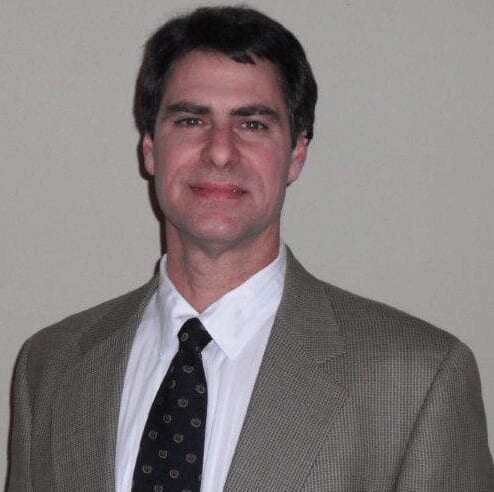 Mr. Goff has more than 25 years of experience in energy development and project finance, both in the power and chemical sectors. He is familiar with contract negotiations, community development presentations, and government relations.
He started his career as a financial analyst at Fuji Bank, where he successfully developed and financed projects for more than $1.5 billion. Mr. Goff joined EmberClear in 2012 and serves as the lead developer for our power projects.
Prior to joining us, Mr. Goff spent six years as the Vice President of Development for US TransCarbon LLC (a joint venture between D.E. Shaw and Goldman Sachs). There, he developed the gasification of ammonia and methanol in Donaldsonville, LO.
Mr. Goff also developed a 42-megawatt geothermal power project in Nevada. During his tenure at Florida Power & Light Company in the early 2000s, he was the lead developer of the 1900-megawatt FPL Forney. It's one of the largest natural gas-fired power plants in the world.
While working for Air Liquide America, Mr. Groff also developed a number of cogeneration power projects in the US Gulf Coast region. Additionally, he worked on Enron's natural gas-to-iron-carbide project in Mozambique. He earned a Bachelor's of Science in Finance and an MBA from Louisiana State University.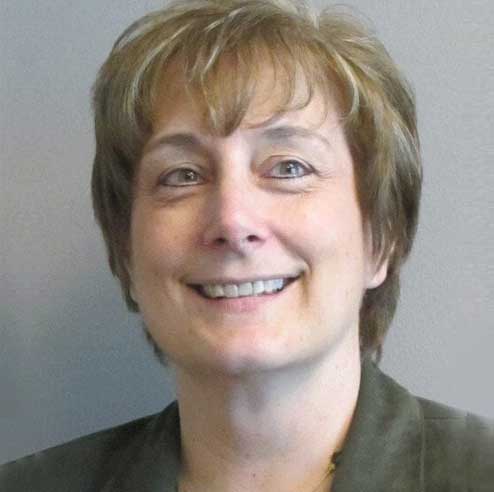 Ms. Murphy has 25 years of experience in developing and financing independent power, utility, pipeline, chemical, and gasification projects around the world. She has participated in the closing of more than $2 billion of successful energy independent power plant (IPP) transactions involving waste gas, biomass, geothermal, natural gas, hydro, cogeneration, and coal.
With a special emphasis on deal structuring and project financing, she has experienced developing projects from concept through completion. In the IPP industry, she worked at HYDRA-CO Enterprises Inc., Air Liquide America (cogeneration and chemicals), and Nations Energy.
At DKRW Advanced Fuels, she was the program manager responsible for managing the development of the multibillion dollar Medicine Bow Coal-to-Gasoline Project in Wyoming. Ms. Murphy was involved in negotiating the key technology licenses, feedstock, and sales agreements for this venture.
Prior to joining EmberClear, she led the Permian Basin Marketplace for Key Energy Services with a team. This was done to raise the $270 million per year business including rigs, pressure pumping, wireline, and trucking.
Ms. Murphy holds a Bachelor's of Science from the University of Rhode Island and an MBA and Masters of Science from Syracuse University. She has been with EmberClear since 2011.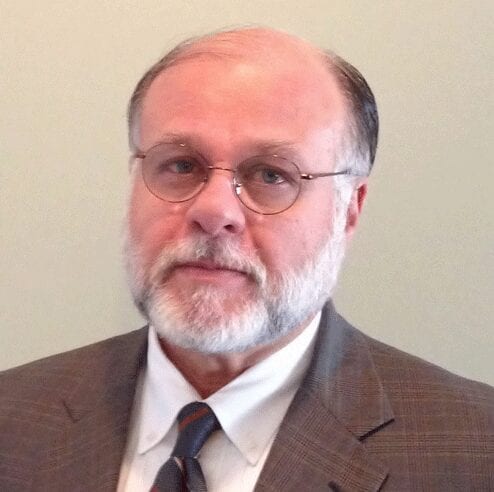 Mr. Kinnamon has more than 30 years of experience in energy infrastructure development and project finance. Prior to his association with EmberClear, he served as a lead developer for Cronus Chemicals in Tuscola, IL. It was a world-scale, $1.6 billion fertilizer infrastructure development project.
Before that, he served as the Sr. Vice President of Business Development of US TransCarbon LLC and as a member of Faustina Hydrogen Products LLC (FHP). It's a greenfield development project for pet-coke-to-ammonia gasification sponsored by Goldman Sachs and DE Shaw in Donaldsonville, LO.
Mr. Kinnamon was a founding member of USD Syngas LLC, a company specializing in the development of energy infrastructure projects. They utilize stranded refinery fuels to produce specialized chemical products while capturing and sequestering carbon dioxide for enhanced oil recovery.
He served as an investment banker for the Bank of Oklahoma Securities Corp. specializing in energy and project finance and asset-backed securitization. Mr. Murphy worked there from 1994 to 2002.
Before this, he served the Oklahoma City Chamber of Commerce as the Manager of Industrial Marketing. Together with the Illinois Department of Commerce and Community Affairs, he served as the Marketing Manager for Central Illinois. Mr. Kinnamon received an MPA from the University of Illinois and a B.A. from Knox College.