Discover What the Lincoln-Land Project Is About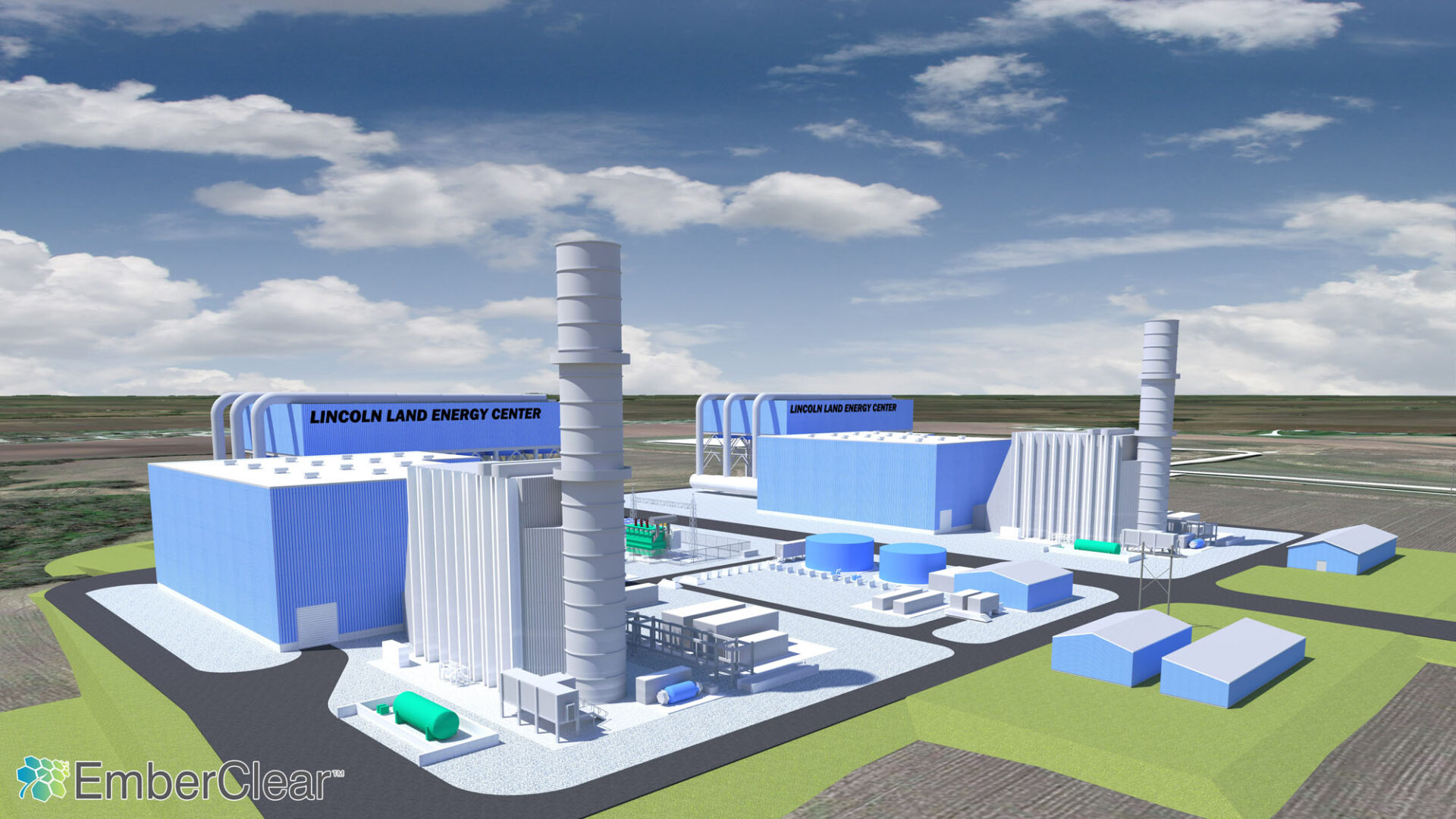 Lincoln Land Energy Center
"The unparalleled access to the most robust gas transmission systems in MISO ZONE-4 makes the Lincoln Land Energy Center among the most competitive Natural Gas Combined Cycle projects yet conceived. The $1 Billion investment will reinvigorate the trade labor and tax base for many years to come." John Kinnamon, VP Midwest, EmberClear
EmberClear is developing Lincoln Land, a 1,090 MW natural gas-fueled combined-cycle facility (NGCC) located near Pawnee in Sangamon County, Illinois, approximately 20 miles south of the state capital of Springfield. Siemens Energy, Siemens Financial Services, and BDC (Bechtel) Power Holdings, LLC are committed partners with EmberClear to finance, construct, and build the Lincoln Land Clean Energy Center.
The anticipated 2023 capacity shortage in MISO Zone-4 is up to 2.8 GW. Coal represents 60% capacity and 77% generation in MISO Zone-4. The newly enacted coal ash regulation (Senate Bill 9) precipitated 2,700 MW of announced retirements and 3,500 MW in projected retirements in Zone-4. Retiring coal and limited development of baseload power are foreseen to lead to supply constraints, rendering Lincoln Land, the only gas-fueled project, a crucial baseload resource in MISO Zone-4.
The project will be constructed one-half mile south of the Village of Pawnee on a 160-acre tract of land zoned for industrial use and located immediately adjacent to the newly constructed Illinois Rivers transmission substation. Ameren Transmission Co. has invested more than $1.5 billion in the development of a 345 kV electric transmission line known as the Illinois Rivers project to bolster needed improvements to the power grid and to ensure long-term reliability. The project location is next to the new Austin substation and minimizes aerial transmission and viewshed concerns.
The project will purchase water and backup water supplies from the City of Springfield and the Otter Lake Water Commission via the Village of Pawnee. The discharge from the plant will be sent to a nearby sewage treatment facility owned and operated by the Village of Pawnee.
The unparalleled access to natural gas transmission makes this project uniquely positioned to produce among the lowest cost power in the Midwest. The Panhandle Eastern and Rockies Express transmission pipelines are located approximately 4 miles to the north and will be accessed along Sangamon County Highway 28.
Lincoln Land has solicited and received organized labor support with its project construction company to use the uniquely qualified labor and trades community in Central Illinois.
The project site is in industrial and enterprise zones. The air permit to construct is expected to be in place by Q4-2020. The project maintains queue position J955 in MISO Zone-4 and is the only baseload facility in the April 2018 queue.
The projected construction start is anticipated to be in Q3 2021, with projected commercial operations in 2024. The project is expected to bring a $1.0 billion investment to Central Illinois and create approximately 400 – 700 construction jobs over a two-phased, seven-year period and eventually up to 35 permanent jobs. Altogether, the project is expected to infuse $1.5 billion in economic development to Sangamon County during the seven-year construction period.
By utilizing Siemens' turbine technology, Lincoln Land Energy Center will incorporate the ability to use 30 % hydrogen and up to 100% within the lifespan of this project. This means the facility can transition from a baseload unit using natural gas to a storage facility using hydrogen created from renewables in the future. There will be no stranded assets.